Hands-free
cost-to-serve allocation
With reliable visibility into cost-to-serve, manage decisions that impact net margin by customer.
Automated Cost-to-Serve Allocation
No manual data entry. Real-time cost updates for net margins management per customer
As we go from one customer field to another, I can see in real-time the actual cost to service a customer. Thanks to the cost allocator. My efficiency to reconcile revenue-to-cost per customer is improved significantly. Further, I can now distinguish the combinations and activities that are profit makers from those that are loss makers.
Automated Cost-to-Serve Allocation
No manual data entry. Real-time cost updates for net margins management per customer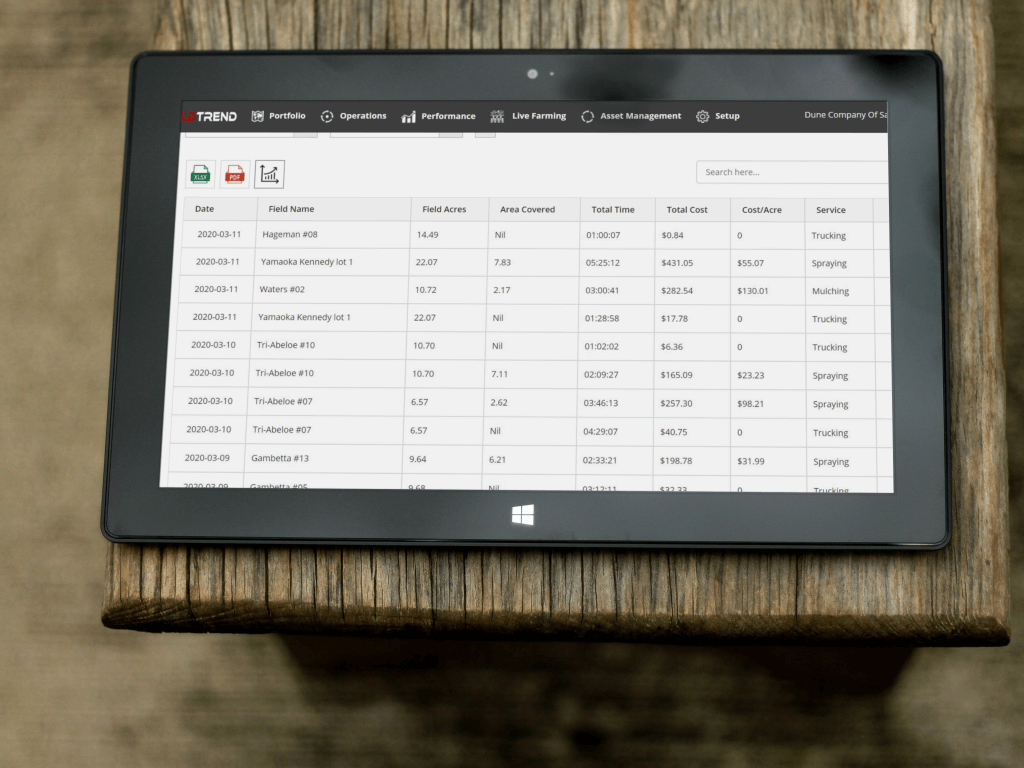 Root-Cause Analysis
Captures activities with their costs per customer
Loading efficiency
Unloading efficiency
Operating efficiency inside the field
Headland efficiency
Drive time
Custom field activities
Activities Logs
Traces events and locations to identify improvement opportunities
Track work statuses
Route history
Engine status
Activity duration