CAPTURE
the LOST PROFIT
The Hands-Free Cost Allocator & Profit Analyzer Software .Do more in less time with a fewer resources.

GET A DEMO

AG RETAIL MANAGERS

CUSTOM APPLICATION SERVICES
PROBLEM
UNMEASURED
MANUAL
WORKFLOWS

THAT COSTS TIME & MONEY
Operations that are non-scalable are economically unsustainable to support the growing food demand.
SOLUTION

VOICE-DRIVEN
WORKFLOW AUTOMATION

THAT MEASURES FIELD ACTIVITIES

REDUCES AT LEAST $100K ON $2M SALES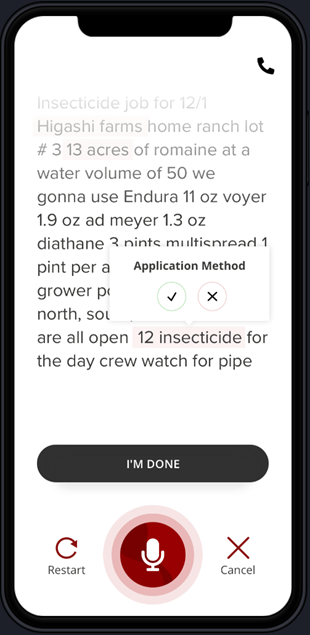 HOW MUCH DOES IT "COST TO SERVE" YOUR CUSTOMER?
We knew the average but not the actual service cost per customer by service type. With FieldTrend, we found that the actual cost-to-serve per customer is different from the average by 40 to 60 percent. The automated actual profit/loss visibility per customer by service type is allowing us to make informed decisions on what's working and what needs to change.
SEE WHY YOUR SERVICE COST IS CREEPING
Gallery